Welcome to Daphne's Den: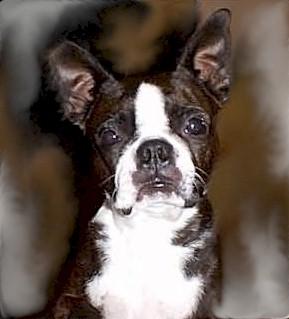 Here's a little biography on me: First of all, my name is Devilish Daphne. My Mom says that's my AKC name, whatever that means, and that it fits me! We live in Vancouver, Washington, just across from the Oregon border. I was born July 29, 1996, and I'm a Mahogany Brindle Boston Terrorist (Mom says that too), and I'm an Alpha female, because I MUST lead the pack (Mom again!!). But quite frankly, it's because sometimes (well.... okay... all the time), I just want my own way... or no way at all!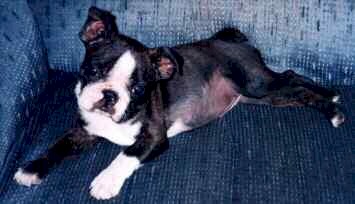 Here's a cute baby picture of me. I'm 3 months old.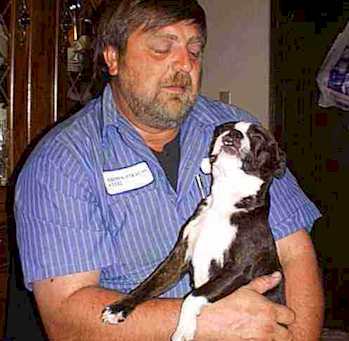 And this is me getting scratchies from dad.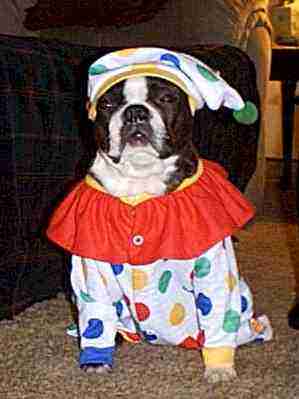 Halloween 2000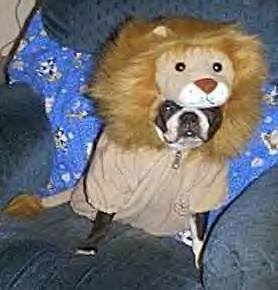 Halloween 2001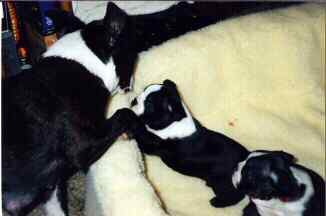 My first litter, October 1999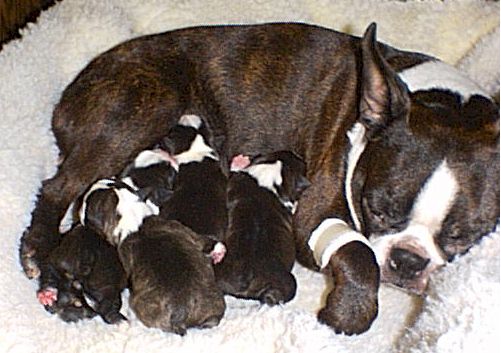 My second (and last) litter, January 2001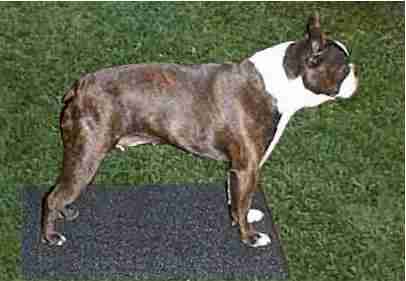 One of my beautiful poses for the camera.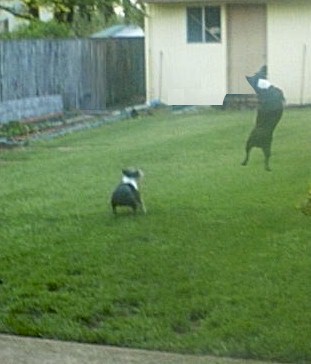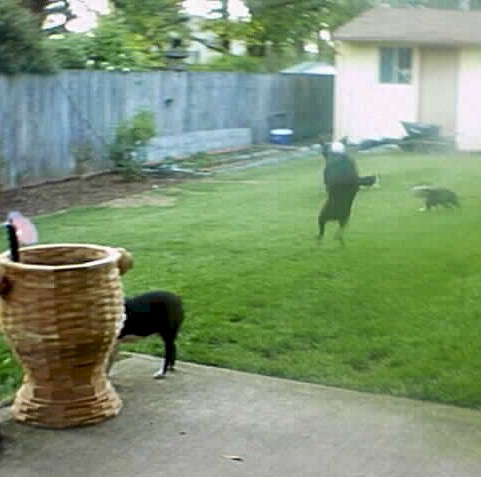 As you can see, I'm also quite athletic. I love jumping for my ball,
and I'm quite good at catching it!