Welcome to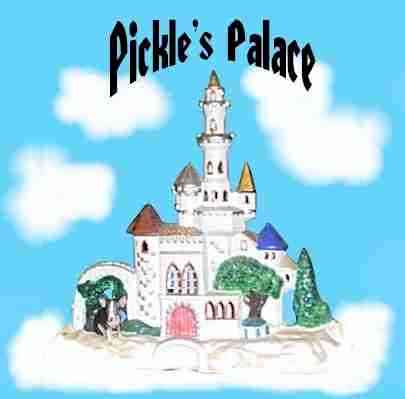 Webmaster note: I rescued Pickles from a lady at the local mall who was desperate to sell them. At first, I thought she was a Boston Terrier, and picked her up. Imagine my surprise when I saw the long nose AND the long tail! I could NOT put her back in that cold box. So a $100 bill later, Pickles was mine. I brought her home and raised her as a Boston. As she got older, I could see she was beginning to get lost in the "pack", so the search was on for the perfect Pickle home. I soon found it. Pickles has been placed in a wonderful home in Canada. She is the only child, and is now eating broiled chicken out of crystal dishes, and drinks Evian. Because Pickles was such a popular gal, and was even named "honorary Boston" on one of the Boston Terrier Boards, I have decided to keep her website on my site in its entirety.

Enjoy!!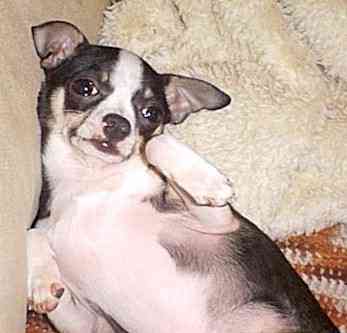 Hi! I'm Pickles (a.k.a. Widget's We're In A Pickle Now). My Mom is Kim-N-Kids. I'm a Boston Terrier too!! (Honest....I'm not really a Chihuahua!!) Mom says I have a Boston Terrier heart, so that makes me one!! I love to play with my sisters, Tera and Daphne. They're Boston Terrier's too! And so is my step-grandpa, Fred.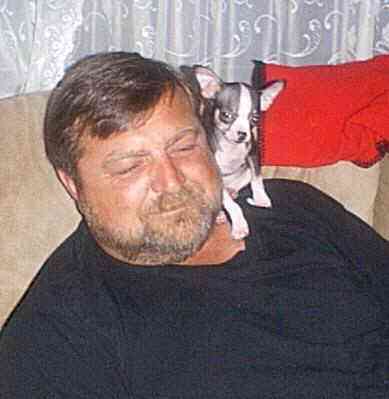 This is my favorite seat in the house. Mom says I'm a Daddy's girl, but I love her too. She always takes care of me, but she does put me in that dang crate at night! She says it's for my `pertekshun. Yeah, right!!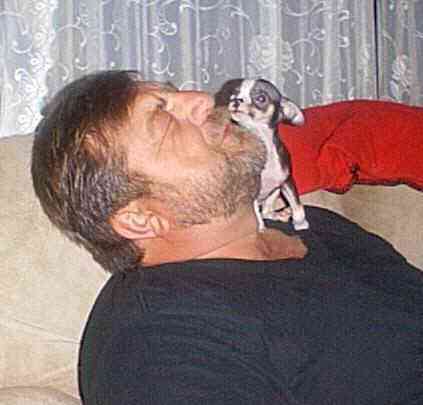 I love to give kisses! Just like the rest of the kids!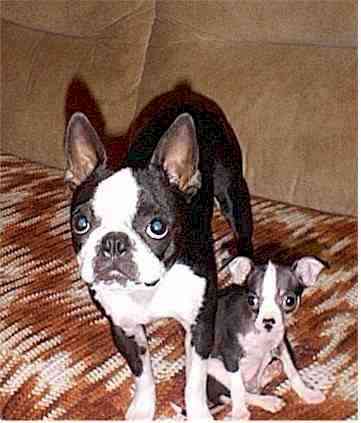 This is me and my sister Tera. She's a Boston Terrier too! I even got to go with her to her last show. What fun! So many pretty Boston's!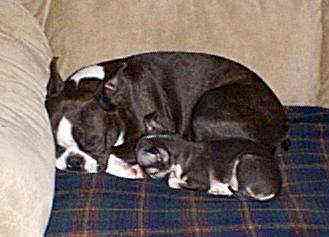 And I really love taking naps with my other sister, Daphne. She's also a Boston Terrier.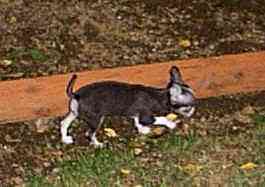 I'm getting to be a big girl now. I like to explore the big back yard we have. Mom gets worried 'cause there's an Owl living not too far away, so she explores the yard with me.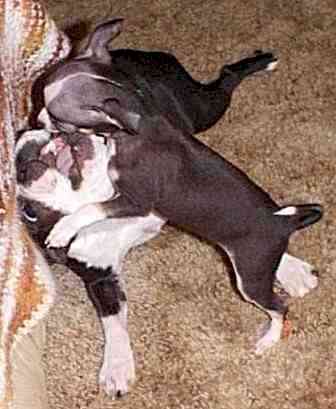 I really have to work to keep these kids in line around here too!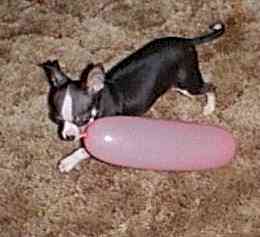 And I ALWAYS love a good party! Balloons are the BEST!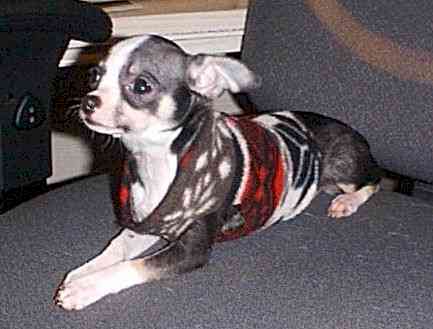 Mom thinks I get too cold, so she likes to dress me in little sweaters she made from socks.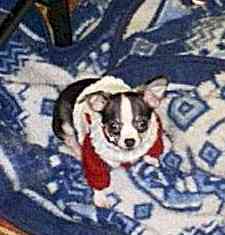 And after all, I really do look pretty spiffy in my sweaters.
Mom's friend Sherry came to visit and got me all kinds of clothes to wear. I think she thought I was going to be some kind of fashion model. I soon taught her better!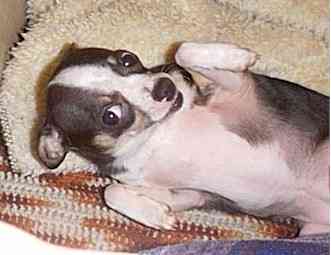 Awww...I KNOW I'm cute, but tell me again anyway!
Feel free to e-mail me to tell me what a cute Boston Terrier I am!