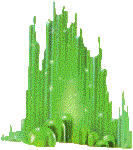 Though small, Emmy has proven herself to truly be the
pick of the litter. She has a very nice head, wonderful topline,
and her exceptional angulation gives her proper movement that is a pleasure to watch in the ring. She was temporarily dropped from AKC showing to give her a rest and time to fill out and grow up. During that lapse, she not only grew up, but she successfully
completed her UKC Championship in less than 2 weekends. That same weekend, she also won Reserve Best in Show over 159 entries, and finished out as the #4 Boston Terrier in UKC for 2002. Even though AKC judges seem to prefer a larger Boston, Emmy loves to show, and I love showing her. So watch for her occasional jaunt in the show ring in the future. We may not take the points, but we certainly have a great time trying.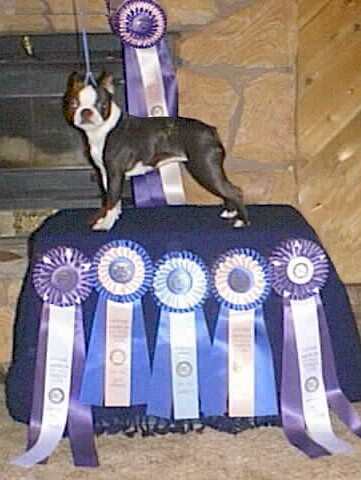 UKC Champion Widget's Emerald Edition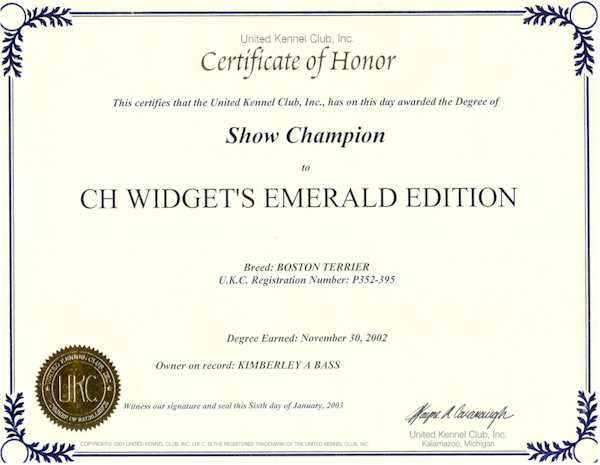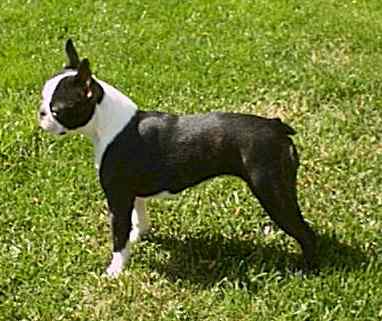 Emmy
(8 months old)
Emmy winning Best Puppy at the BTCWW Puppy Match on April 7, 2002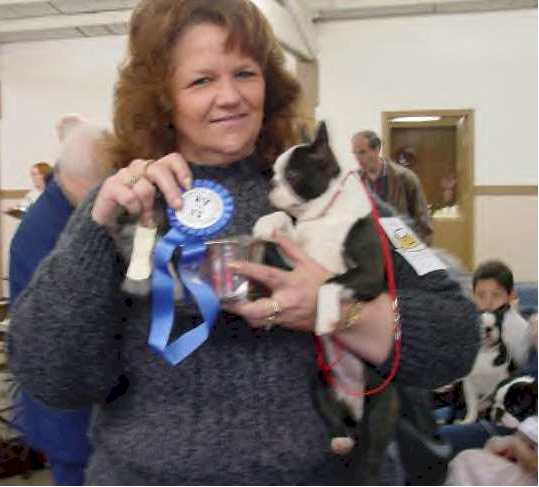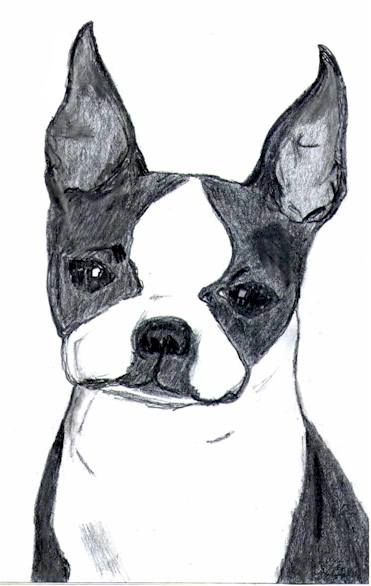 My drawing of Emmy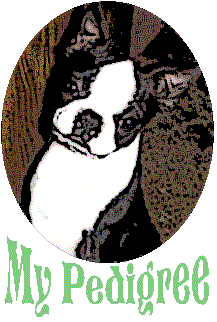 Emmy's Baby pictures..
.

Emmy at less than 2 hours old

Emmy at 4 weeks old

Emmy at 12 weeks old

Emmy at 17 weeks (4 months)

Emmy at 24 weeks (5 1/2 months)

Emmy at 6 1/2 months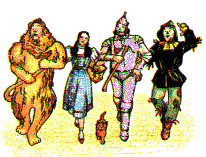 Emmy and her sisters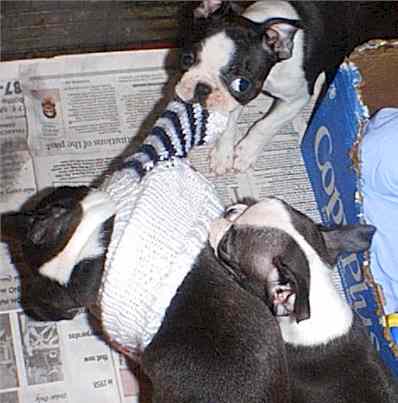 Emmy & her friend(?) Quincy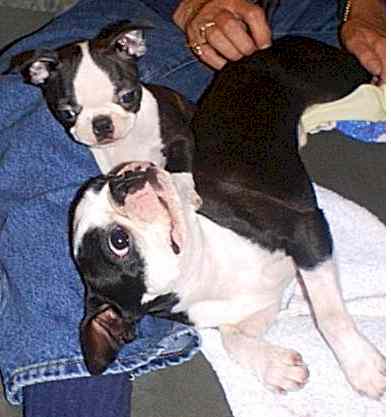 Emmy's first litter, August 16, 2004
CH Widget's Rev'In My Engine x Widget's Emerald Edition
2 Girls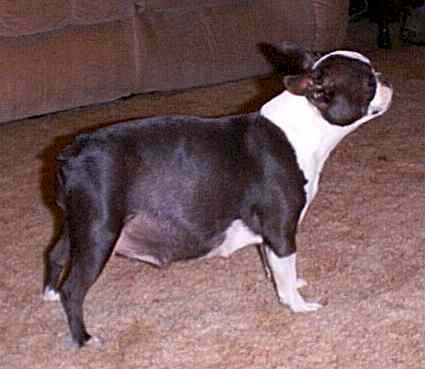 Lucy (6 ounces)
Bear (6.5 ounces)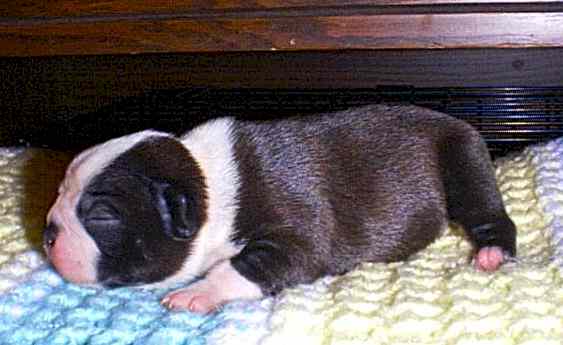 Emmy & Bear (6 months)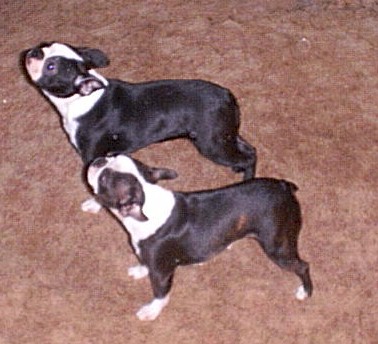 Emmy's second litter, February 14, 2006
Apogees Lil Cubby x Widget's Emerald Edition
1 Girl
Introducing:
Widget's Precious And Few
aka ZuZu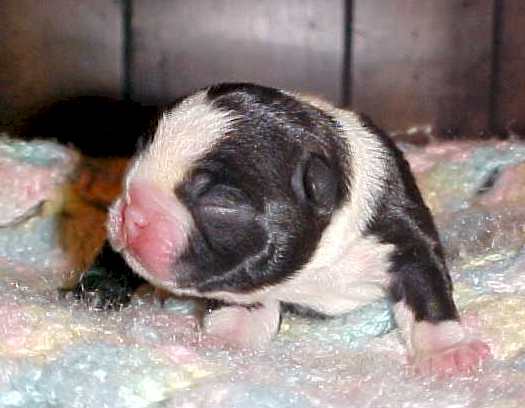 Sire: Apogee's Little Cubby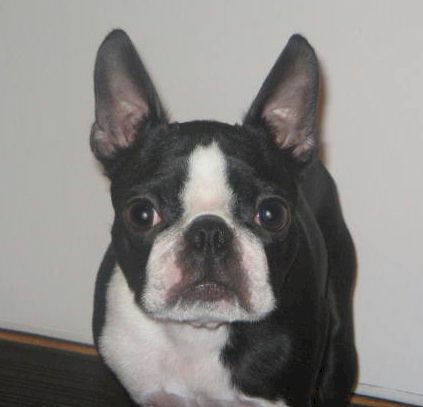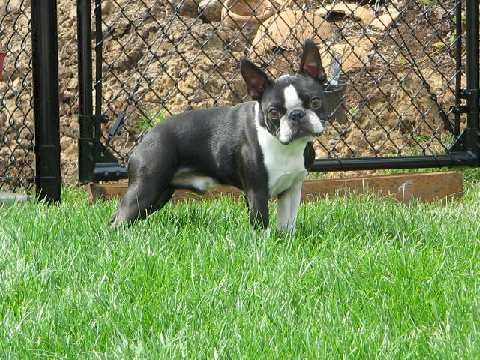 ZuZu's Pedigree...