Welcome to Scandal's Space
Widget's Simply Scandalous
We are saddened to report the loss of Scandal. She was a beautiful little soul, and will be missed by many.
Scandal needed a mere 3 single points to finish her championship. A tick bite ended her career and her life far too early.
Scandal was placed in a home and started her show career in Nunn, Colorado. She has since returned home, and is now breeder handled in the ring. Her second weekend out, she took Reserve on the first day, and WB on the second day for her first point under the highly respected judge Mrs. James Edward Clark. This little girl is one of the sweetest Boston's you'll ever meet on four legs, and we look forward to completing her Championship here in the Pacific Northwest.
Once again, Scandal proves herself in the ring in her 4th weekend out by taking WB/BOW from the BBE class on Saturday for her first major at the Linn County Kennel Club show in Albany, OR ~ October 2005
and again on Sunday by taking WB. She's hot on her sister Piper's tail now!
October 28, 2006, Scandal takes the Vancouver Kennel Club show by storm and gets her second major!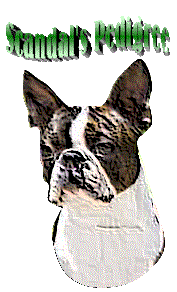 Scandal at 10 months old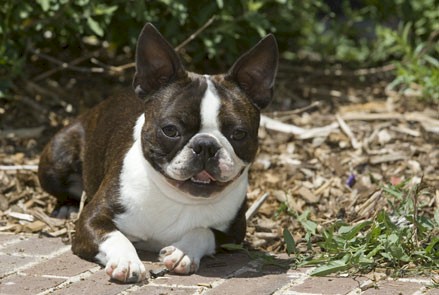 Miss Scandal dressed for the town (it WAS almost Halloween!)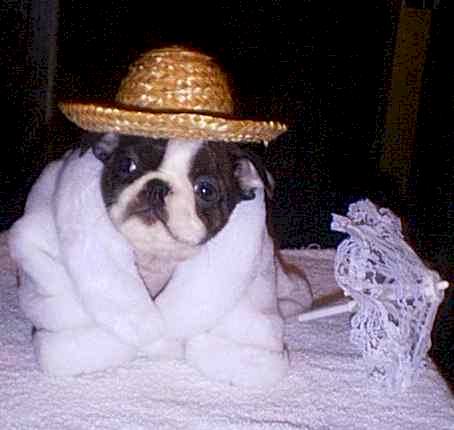 12 days old