Last edited: 05/05/2017
Please remember... puppies are not stocking stuffers!!!
These are photos of a past litter. I do not currently have any puppies available.
If you are interested in acquiring a Widget Boston in the future, please email me!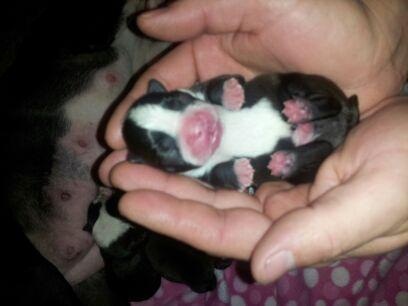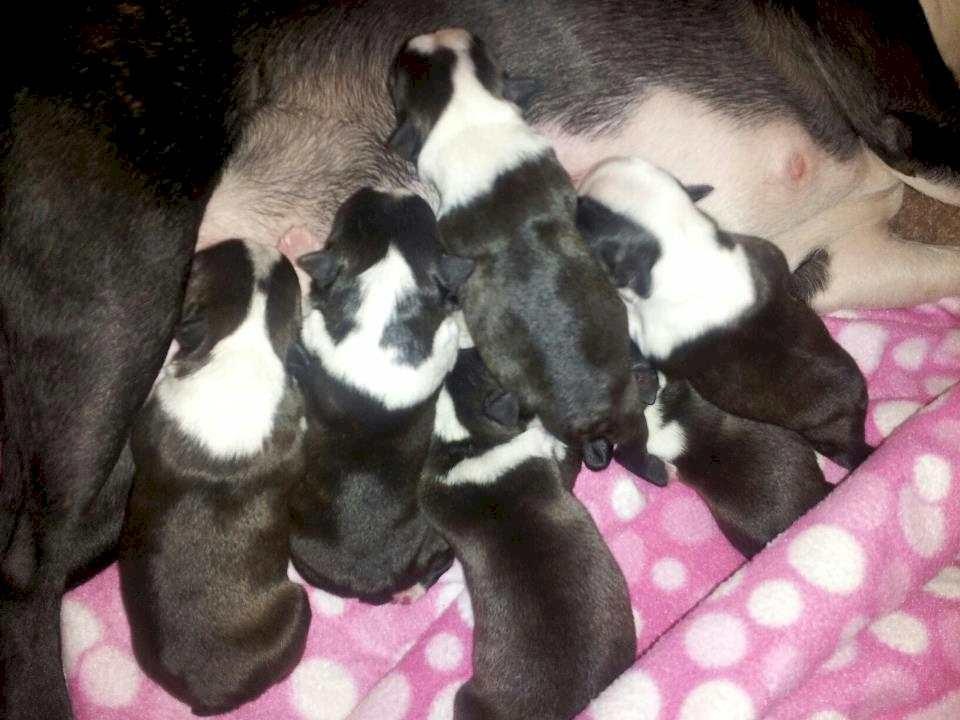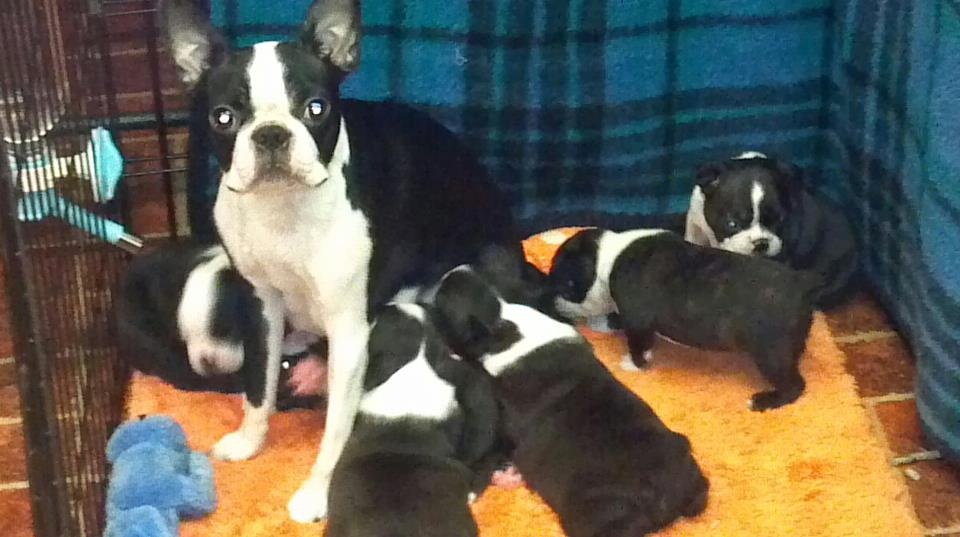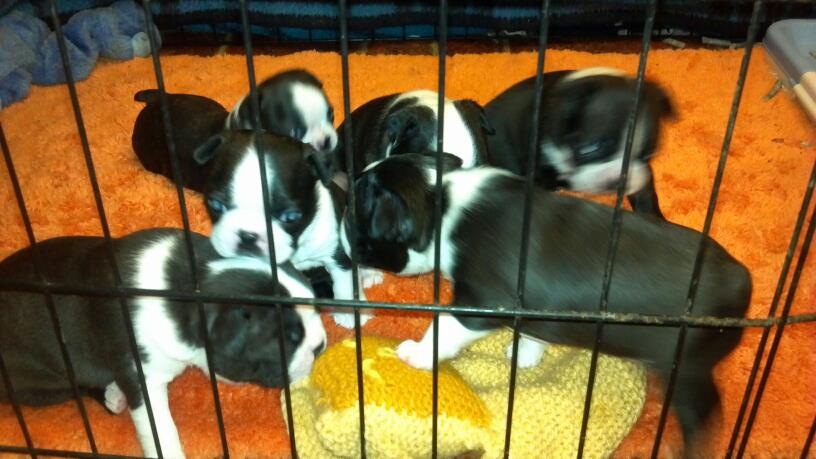 Also, here are some pics of another past litter from March 14, 2009.
2 sweet girls by:
Champion El-Bo N Kanis U Can't See Me
x
Widget's Precious And Few
Black & White 5 oz. girl - Poppi - short for Popcorn!

aka Widget's Dinner And A Movie

Poppi was going to stay with Widget Boston's. She had already begun her illustrious show career by taking a Group 1 at the Clark County Kennel Club puppy match at the tender age of 3 months old on June 14th. However, at one year old, she just stopped growing and topped out at a magnificent 9 lbs. Because of her small size, Poppi has since been placed in a wonderful home and is now living it up as a beach bum in Tallahassee Florida.

Seal/Brindle & White 3 oz. girl - Jasmine

aka Widget's Magic Carpet Ride

And additionally known as the now famous...

Baby J will remain with us for awhile. This tiny gal has had difficulties in growing, and at 3 months of age she had still not yet reached 3 lbs. She also had some health issues (she had surgery to repair a luxating patella), and I will not burden anyone with that. Placement may be considered for this tiny gal at some point down the road, but for right now, she will stay with us here at Widget Boston's.

We are tentatively planning a breeding for summer 2013. We are in the process of ironing out the details, but look for a litter from MeeMee in the near future.